Winter Musical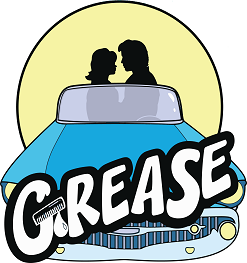 GREASE

This winter, GREASE, one of the world's most popular and enduring musicals, will be performed for the first time ever at USNA! Heading back to 1950's Rydell High, GREASE follows the journey of Danny and Sandy, alongside the Burger Palace Boys and the Pink Ladies, as they navigate the trials and tribulations of high school to the unforgettable rock n' roll soundtrack ("Summer Nights", "Greased Lightnin'", "We Go Together") that defined generations!


Friday, 25 February 2022, Mahan Hall 7pm
Saturday, 26 February 2022, Mahan Hall 7pm
Sunday, 27 February 2022, Mahan Hall 3pm

Doors open at 6:30pm for all Friday and Saturday performances.
Doors open at 2:30pm for all Sunday performances.

Tickets: $19 or $16 - reserved seating

Tickets go on sale to the public 7 February 2022 at 9am.