Distinguished Artist Series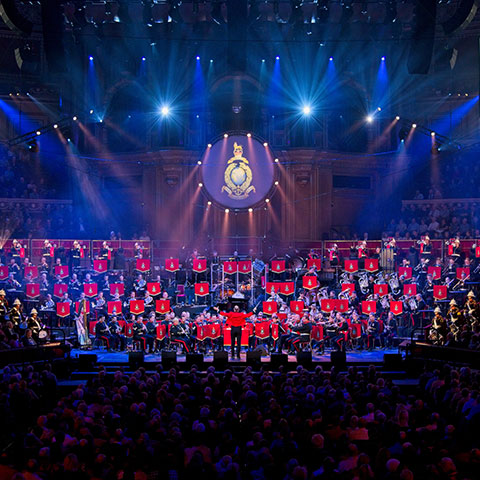 The Distinguished Artists Series is part of a comprehensive program developed by the Naval Academy's Senior Leadership to enrich the education of Midshipmen through exposure and involvement with fine arts. This series has presented the world's finest classical and cultural performers to the Academy with an annual mix of Opera, Ballet, Orchestra, and diverse international ensembles. The Distinguished Artists Series was launched with the opening of Alumni Hall, and for over 30 years, has enjoyed the support of the Navy's most senior officers, the Naval Academy's faculty and staff, the Midshipmen, and the greater Academy community.


DAS #1
An Evening with the Band of His Majesty's Royal Marines Plymouth and Friends
Friday, October 20, 2023
7:00 PM, Mahan Hall

USNA is honored to welcome special guest artist: Royal Marines Band.

RM Band Plymouth is based at HMS RALEIGH in Torpoint, Cornwall. The band undertakes a wide variety of ceremonial work of national importance, as well as fulfilling its main role of providing music for the ships and establishments of the Royal Navy. Presented in conjunction with the Musical Activities Department of the United States Navy Academy, this rare concert will also include the United States Naval Academy Band and musicians from the United States Military Academy and the United States Air Force Academy.

Don't miss this special performance from our friends across the pond!


Reserved Seating: FREE (But Required) tickets


*A USNA shuttle will be running for this performance*
Pick up at Navy Marine Corp Stadium, running 6:00 pm to 10:00 pm.

The shuttle pickup point is near the Blue Angel plane on the Blue (West) side of the stadium. Enter the stadium parking lot through Gate 5, off Taylor Avenue. The cost to park at the stadium could vary.