Distinguished Artist Series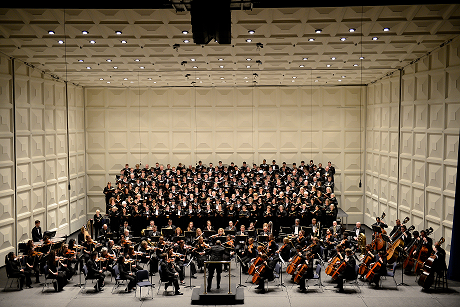 The Distinguished Artists Series is part of a comprehensive program developed by the Naval Academy's Senior Leadership to enrich the education of Midshipmen through exposure and involvement with fine arts. This series has presented the world's finest classical and cultural performers to the Academy with an annual mix of Opera, Ballet, Orchestra, and diverse international ensembles. The Distinguished Artists Series was launched with the opening of Alumni Hall, and for over 25 years, has enjoyed the support of the Navy's most senior officers, the Naval Academy's faculty and staff, the Midshipmen, and the greater Academy community.
**Ask us how you can become a DAS Subscriber for the 2018-2019 season. Contact the Music and Theater Ticket Office for more information**
Purchase tickets online, by phone, or at the door on the night of the event.
**On the night of the performance tickets will be on sale at the door beginning at 5:30pm


The 46th Annual Spring Oratorio


Friday, April
12, 2019
Alumni Hall at 7:00pm
Tickets Go On Sale March 26th, 2019 at 9:00am
Tickets: $45
Assigned Seating

Join us for a sublime evening of monumental music-making performed by the critically acclaimed USNA Men's and Women's Glee Clubs, the Baltimore Choral Arts Society, and the Annapolis Symphony Orchestra!
Durufle: Trois Danses (op. 6)
Beethoven: Symphony No. 9 in D Minor (op. 125)

Trois Danses - A lushly beautiful and romantic collection of short dances for orchestra.

Symphony No. 9 - Recognized as one of the most celebrated and profound works in western music, and considered by many to be the greatest piece of music ever written – Beethoven's Symphony No. 9 is beloved throughout the world.