Featured Events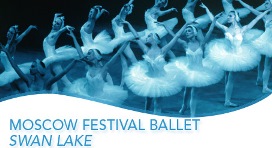 Remaining Performances
DAS #4 - Moscow Festival Ballet
25 Mar 2014, 7:30pm
DAS #5 - Spring Oratorio
13 Apr 2014, 7:30pm
Buy Tickets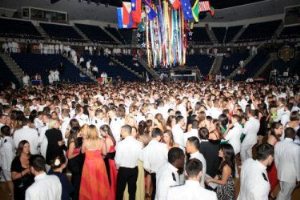 The Naval Academy presents the 48th annual International Ball Saturday, April 5th at Alumni Hall. This event is open to the Public.
Tickets are $15.
Tickets go on sale to the Public on 11 Mar 2014

The annual International Ball is a formal event to celebrate and honor the international midshipmen and officers at the academy and to broaden international exposure for the midshipmen.
The ball is a black tie event which will feature exhibition dances performed by midshipmen, The Trident Brass and a DJ. Appetizers and light refreshments will be served.

Doors open at 7:00pm, with the Opening Ceremonies beginning at 8:00pm.

Buy Tickets

Meal choices include:
Petit Filet Mignon with Crab Cake
Vegetarian - Pastry Puff with Grilled Vegetables
Please contact ticket office to request Vegetarian Option.
Midshipmen must purchase tickets in-person in the ticket office.
1800: Cocktail Hour
1900: Dinner Begins
Tickets will be available through 5 April 2014.
*Please RSVP to shivok@usna.edu once tickets have been purchased.
Buy Tickets
Upcoming Events